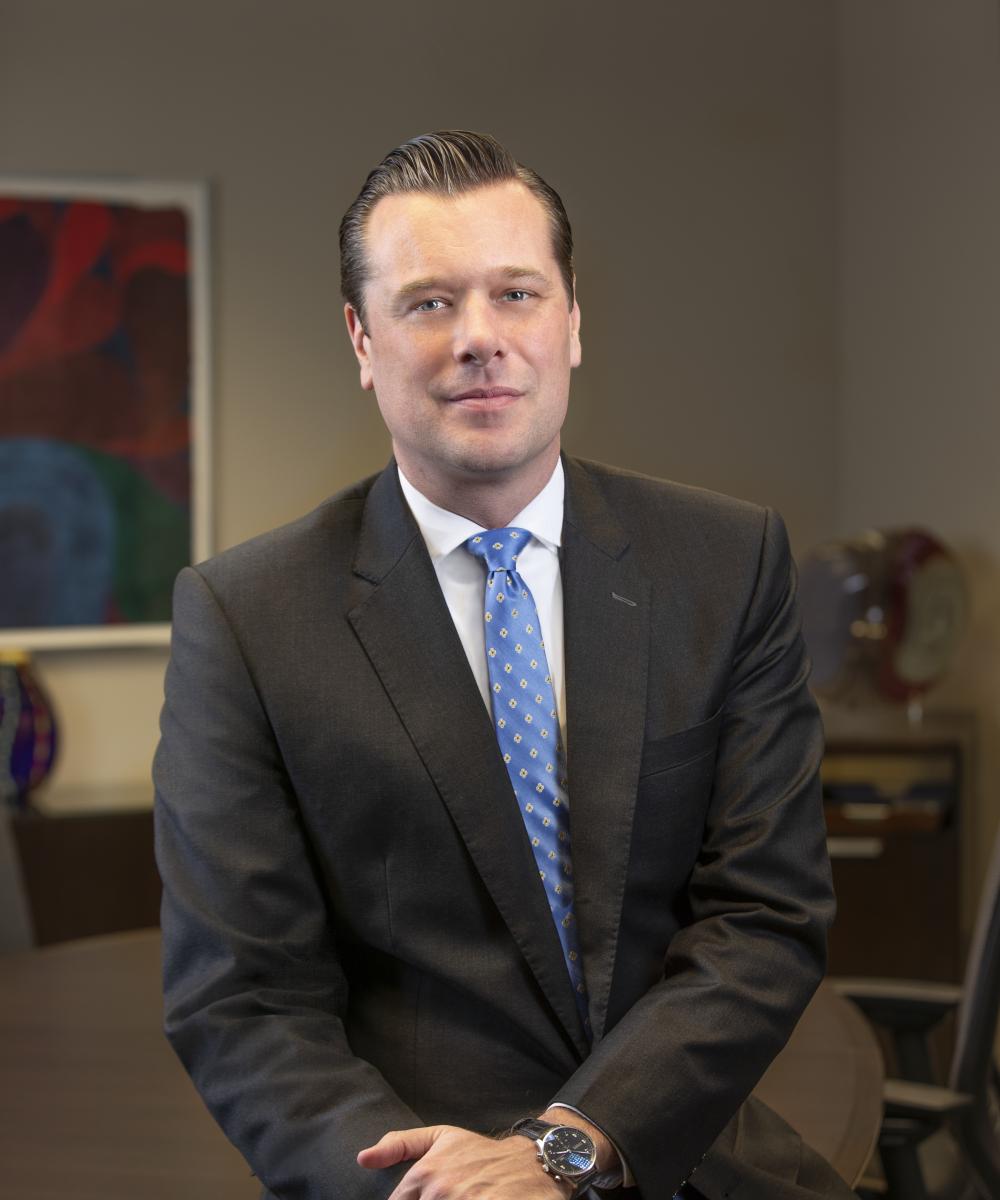 Jarrod F. Hirschfeld*
President & Financial Advisor
For Insurance and Financial Services: hirschfeldj@wilcoxfinancial.com
For Securities and Investments: jhirschfeld@aicinvest.com
Jarrod joined Wilcox Financial and Wilcox Sports Management in 2006 as a Financial Professional and in 2017 was named Executive Vice President.  Wilcox Financial is a diversified financial services and consulting firm with a long tradition of excellence and growth.
Since joining Wilcox Financial in 2006, Jarrod has served clients in more than 30 states focusing on tactical investment and risk management, as well as business, retirement and Estate Planning. He also leads our equity/investment research team and serves clients in numerous professions including closely held family businesses, Corporate Executives and professionals; through Wilcox Sports Management, he works closely with football and basketball coaches, Directors of Athletics and conference commissioners as well.
INDUSTRY ACHIEVEMENTS AND EXPERIENCE
Jarrod began in the investment business in 2003. Since 2011, Jarrod has qualified annually for the "Top of the Table" which consists of the worlds very top financial professionals. Jarrod was also awarded the Accredited Asset Management Specialist Designation (AAMS) in 2006 and he regularly speaks about various financial topics around the nation and overseas.
RECOGNITION AND AWARDS
The Culver Academies "Van Zandt Key" (1999) awarded for "positive moral influence" at his Alma Mater (Culver Academies)
Bowling Green State University, Student Leadership awards: (2000, 2001, 2002 and 2003)
Ameritas "New Associate of The Year" award (2008)
ProMedica "Young Philanthropist of the Year" award (2019)
CURRENT AND PREVIOUS LEADERSHIP, SERVICE, PHILANTHROPY
Current Activities
ProMedica Metro Foundation Board
Ameritas Field Advisory Cabinet Member
Toledo Club Finance Committee
Church Finance Committee
Previous Affiliations
Bowling Green State University Student Trustee 2001-2003
Junior Achievement of Northwest Ohio Board Member 2003-2007
Junior Achievement of Northwest Ohio Treasurer 2004-2007
Bowling Green State University Alumni Board 2007-2012
Bowling Green State University Alumni Board Chair 2011-2012
Bowling Green State University Alumni Board Liaison to the Foundation 2010-2012
Ameritas Field Advisory Cabinet, Chair 2019

Chaired multiple committees
PERSONAL
Jarrod is a 1999 Graduate of the Culver Academies and 2003 Graduate of Bowling Green State University (BS Finance and Economics) where he met his wife Erin. Erin and Jarrod have two daughters, Adelle and Alessa, and they reside in Sylvania, Ohio.