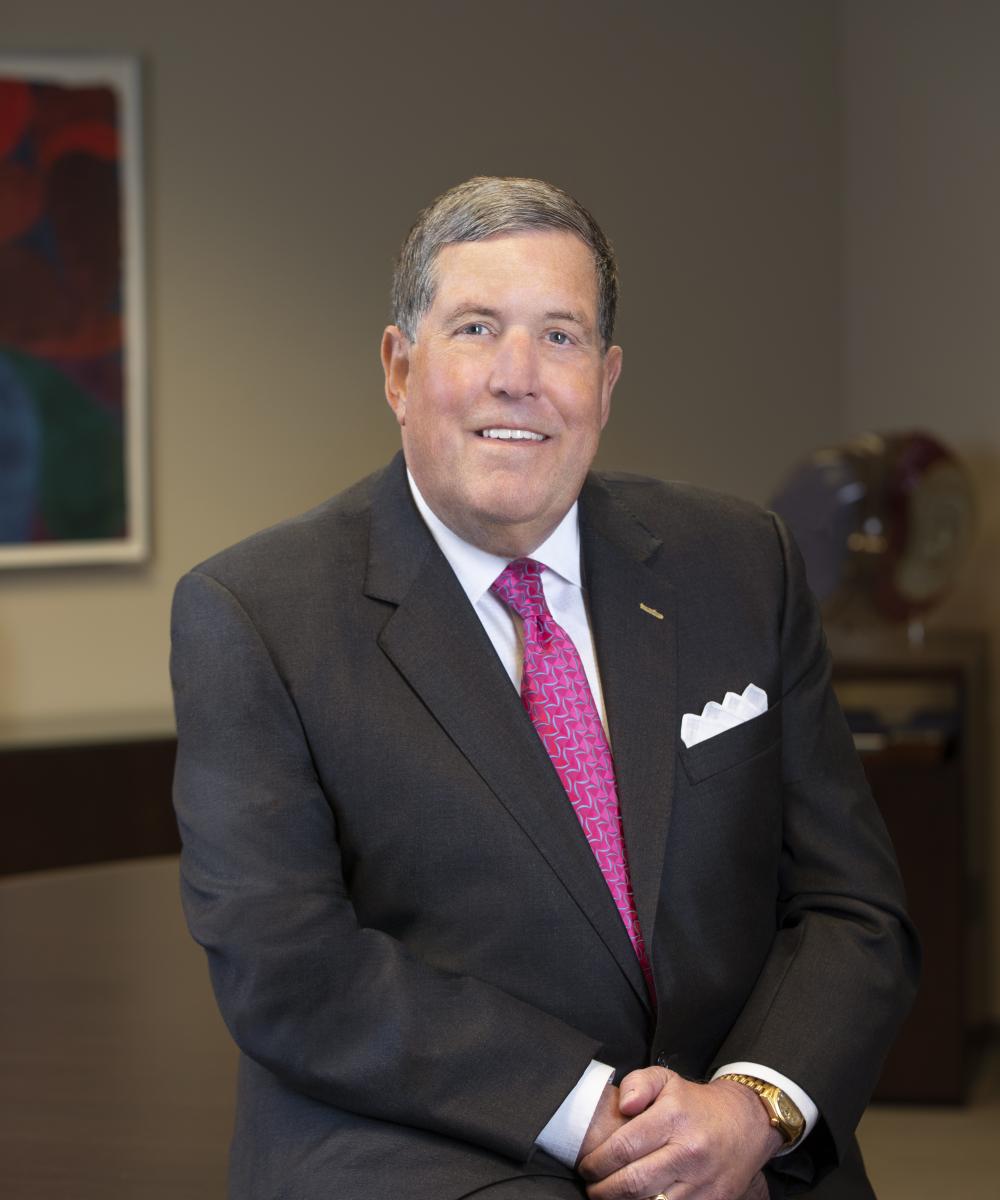 Michael R. Wilcox*
Chairman & CEO
For Insurance and Financial Services: wilcoxm@wilcoxfinancial.com
For Securities and Investments: mwilcox@aicinvest.com
Michael R. Wilcox*, founder of Wilcox Financial and Wilcox Sports Management, is a rare breed among financial professionals. Knowledgeable and trustworthy, personable and passionate, Mr. Wilcox provides high-level professional financial advice for his diversified clientele. Wilcox Financial is a diversified financial services and consulting company with a long tradition of growth.
Since founding Wilcox Financial in 1982, Mr. Wilcox has directly served his clients in 25 countries and 39 states. As a Registered Investment Advisor, he leads a professional team of financial professionals and long-term investment professionals serving more than 5,500 corporations and executives, closely held family business owners, entrepreneurs and high-networth individuals.
Mr. Wilcox is a financial professional with authenticity, borrowing from his experience as a three-time All-American athlete in recognizing uncultivated opportunities for his clients. He founded Wilcox Sports Management in 2001 to deliver financial, investment, tax and estate planning advice to over 475 Football and Basketball Coaches, University Presidents, Athletic Directors and Conference Commissioners throughout the country. His personal athletic accomplishments in lacrosse, hockey and football are recognized in the Ohio Lacrosse Hall of Fame, and the Athletic Halls of Fame of Bowling Green State University, the Peddie School and Ithaca High School.
INDUSTRY ACHIEVEMENTS
For more than three and a half decades, Mr. Wilcox has been a member of the Top of the Table, which consists of the top one tenth of one percent of the world's financial service professionals. Mr. Wilcox also served on the board of this organization. Mr. Wilcox is an authority in the areas of financial, estate and compensation planning. He is also a renowned author and speaker and has spoken to groups in over 25 countries and 39 states.
RECOGNITION AND AWARDS
Bowling Green State University, Department of Intercollegiate Athletics, 2013-2014 Distinguished Alumnus Award Recipient
Bowling Green State University, Entrepreneurial Hall of Fame
Bowling Green State University, Top 100 alumni in 100 years
GMAC Bowl Champion of Life Award Recipient, 2008, in recognition of his unique professional accomplishments and philanthropic efforts
Lou Holtz/Upper Ohio Valley Hall of Fame, 2008 Distinguished American Citizen Honoree
2003 Lester A. Rosen Humanitarian and Achievement Award Recipient
CURRENT AND PREVIOUS LEADERSHIP, SERVICE, PHILANTHROPY
Current Activities
The Fiesta Bowl Board of Directors
The Culver Academies Board of Trustees
Lou Holtz/Upper Ohio Valley Hall of Fame Trustee
Falcon Club (Bowling Green State University Athletics Boosters)Donor
John McLendon Scholarship Foundation Board of Trustees
Previous Affiliations
Bowling Green State University Board of Trustees Board Member and Chairman
Bowling Green State University Foundation Board Member
U.S. Lacrosse Foundation Board Member and Chairman
Huntington National Bank Board Member
Toledo Hospital Foundation Board Member
United Way Alexis de Tocqueville Society Chairman and Donor
Junior Achievement of Greater Toledo Donor and Youth Mentor
American Football Coaches Association Board Member
USA Football Board Member (National Governing Body)
Personal
Mr. Wilcox is not only a widely respected authority in the financial sector, but also a successful entrepreneur in Toledo, OH. He and his wife, Jan, have a son, Ben, a Financial Professional at Wilcox Financial and Wilcox Sports Management, and a daughter, Sarah, Vice President of Client Development & Community Relations at Wilcox Financial and Wilcox Sports Management.